About Richard M. Batenburg, Jr.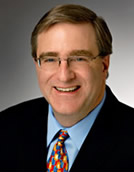 Richard M. Batenburg, Jr. has over 25 years of proven success as an entrepreneur and business owner/operator. He has managed all aspects of business from strategic and tactical planning through to execution. He has directed the marketing, sales, promotion, and public relations for public and private companies.
In his operations he has also streamlined technology infrastructure, business processes, and practices as well as established strategies to maximize profitability while reducing costs. Batenburg excels at "end-to-end" processes to help front line employees deliver products and services to customers.
He is the founder and CEO of BATMANN Consulting, Inc. and Cliintel, LLC. Batenburg lives in Denver, Colorado with wife and three children.